A Mexico Metropolis police officer who breastfed a hungry child within the aftermath of Hurricane Otis has been promoted.
Arizbeth Dionisio Ambrosio was deployed to Acapulco after the Class 5 storm made landfall on Oct. 25 and nursed a four-month-old child boy whereas on obligation within the devastated resort metropolis.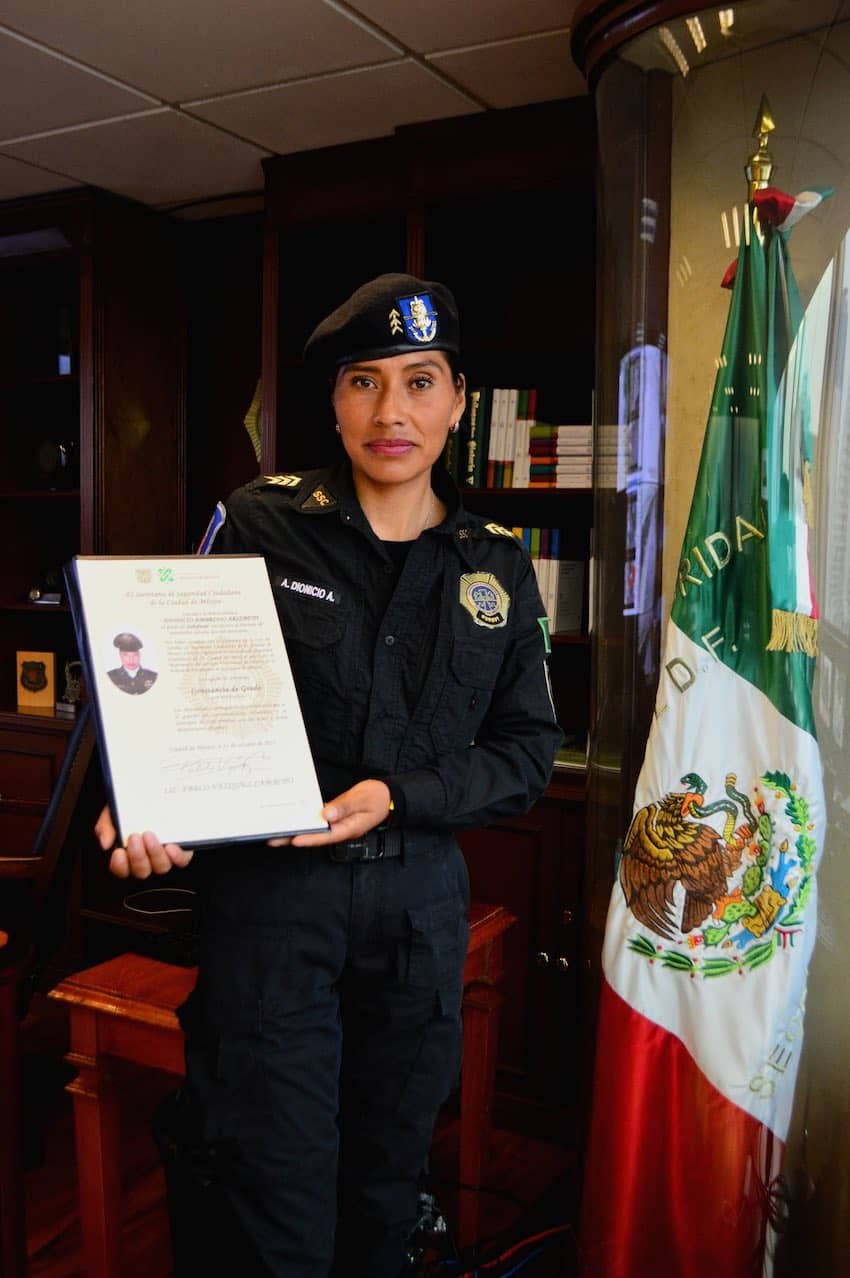 The toddler hadn't eaten for a protracted interval and was crying from starvation when the 33-year-old police officer spoke to his mom, who was unable to breastfeed her son herself, and supplied to nurse him.
Dionisio, a mom of a one-year-old, was promoted earlier this week in recognition of her act of compassion, her rank upgraded to "suboficial" from "policía primero."
"For her vocation of service to residents and for exalting the title of the Mexico Metropolis Ministry of Residents Safety, my colleague Arizbeth Dionisio Ambrosio of the Zorros group, who protected the lifetime of a child in Acapulco, was promoted," Mexico Metropolis Safety Minister Pablo Vázquez Camacho mentioned on the X social media website on Monday. 
"Her work is an instance of humanism for everybody," he added.
Following her promotion, Dionisio mentioned that she was completely satisfied that she was capable of assist the newborn and his mom of their hour of want. She downplayed her act of kindness, portraying it as insignificant amid the enormity of the devastation brought on by Otis.
"I did little or no, we might help extra," Dionisio mentioned. "If I might, I'd return … to see the newborn."
The policewoman beforehand advised reporters that it felt "good" to assist a crying, hungry child.
"If one thing pains us as moms it's … [seeing] a child in these circumstances," she mentioned.
With experiences from Expansión, BBC and El Common